SNS Centre for Creativity
d

esign

t

hinking
consultancy (iHub)
SNS iHub is an initiative by SNS Institutions to foster startups by providing a prototyping space immersed in an ambience of creativity and design thinking. The center helps to identify societal/industrial needs and solve them using design thinking approach, mentored by experts from academia and industry. Inputs on thrust areas provide the right ecosystem for business transformation andleads towards the desired growth.

vision
Our vision is to nurture incubators in the country and to become a globally acclaimed business accelerator.

mission
To initiate, nurture and support start-ups among young entrepreneurs

To be a single destination for all consultancy and development needs of industries

To be a centre for harbouring new technologies

To promote entrepreneurial spirit among students and nurture their business aspirations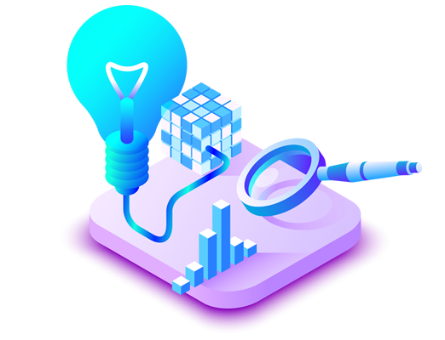 About trust
We aim to spark the curiosity of the students and engage them effectively. This is a great place where students will have their opportunity to turn path-breaking research into real-world needs.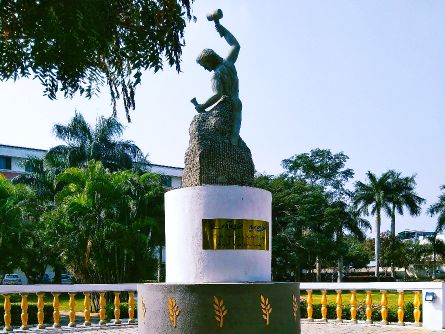 our focus
QUALITY EDUCATION

In SNS, we strive to touch every lead of the world we live in. Through design thinking, we focus on delivering quality education by providing an effective learning environment, and true innovators who fix the real social needs and issues.
INNOVATION

Not just engineers, we deliver entrepreneurs! Design Thinking help us to foster creativity, providing an appropriate seed of mechanism to bring ideas and imaginations into life.
SOCIAL CAUSE

Our community focuses on solving real social needs and issues. We cultivate the values of social responsibility and sustainability among students and the world community.
We started our journey in 1997 through Sri SNS Charitable Trust with a philanthropic outlook of serving the society in the fields of Education, Health and Industry. Ever since the inception of Sri SNS Charitable Trust, we have been expanding its wide spectrum of educational streams from pre-school to advanced levels of graduate and post graduate programmes in Arts, Science, Education, Management, Engineering, Pharmacy, Allied Health Sciences and Research centers. Every institution has a well-defined vision, highly committed mission and dedicated faculty members to deliver the excellence in design thinking based education and innovation through our five pillar theme. Ranking among the top 5 colleges in Coimbatore, we opt to shine as one of the premier institutions in the country and become internationally recognized university worldwide.
23 years of building

powerful learning experience
Providing an outstanding educational experience rooted in strong disciplines and enhanced by a broad range of experiences.
Empowering our students to be creative, innovative, enterprising and global in their outlook.
Implementing our technology-enhanced learning roadmap so that we are recognized as a leading university for the use of technology to support campus-based education.
Developing and implementing a new Design Thinking Framework to support and prepare students to shape the societies in which they will live and the professions they choose to enter.
Aiming to establish an inter-disciplinary teaching to facilitate multi-disciplinary and inter-disciplinary opportunities for the students.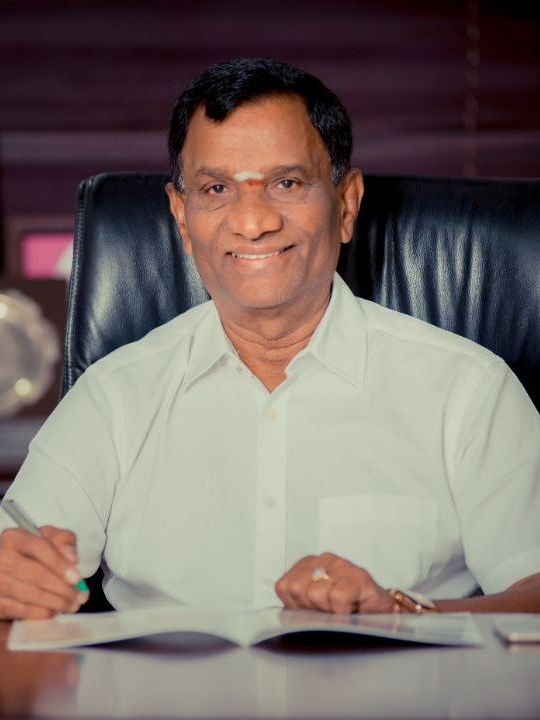 CHAIRMAN
Dr. S. N. Subbramanian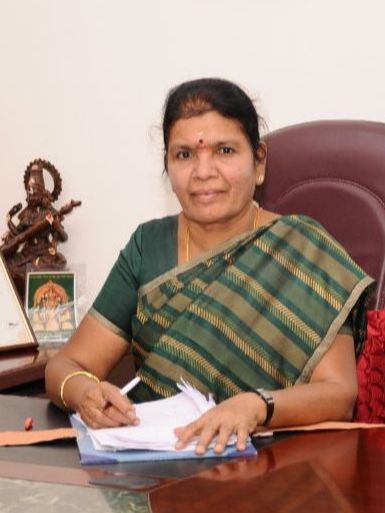 Correspondent
Dr. S. Rajalakshmi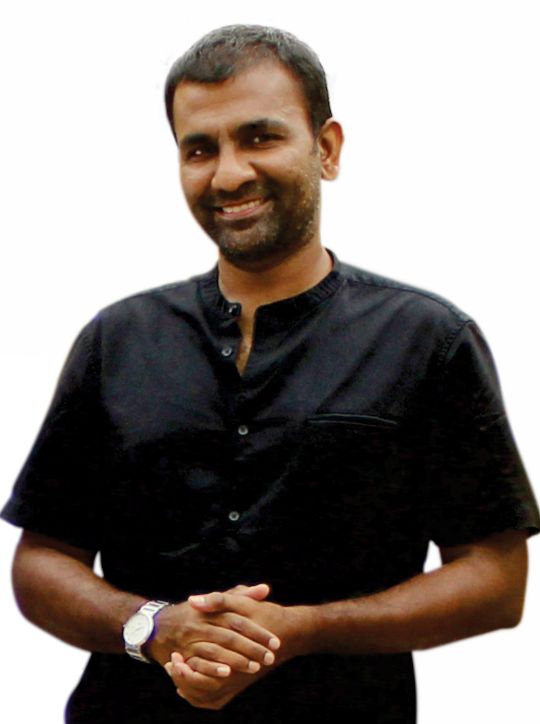 TECHNICAL DIRECTOR
dr. s. nalin vimal kumar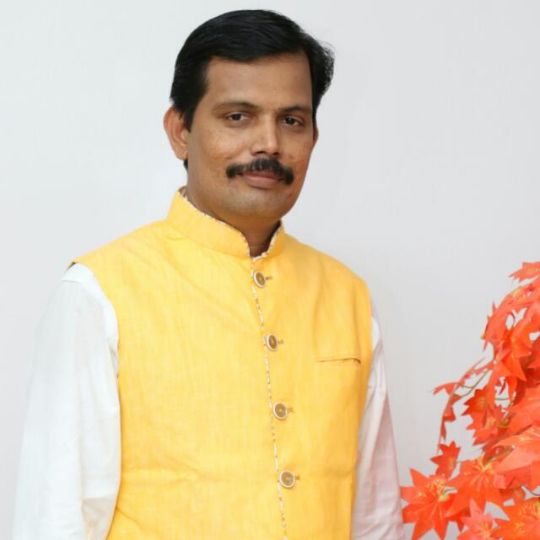 Dr.S. Prakash,
Director - Research, SNS Group of Institutions, Coimbatore, Tamilnadu 
Dr. S. Prakash is a renowned person with two decades (22 years) of experience in Teaching, Research and Entrepreneurship and marked his footprints in many Educational Institutions at Tamil Nadu. He pursued MBA from Bharathiar University, Coimbatore and MFT (Master of Foreign Trade) from Pondicherry University, Pondicherry. He completed his Doctorate in the area of System & Finance, which was highly commendable.
Currently, the Research and Development activities as well as Entrepreneurial activities are coordinated by him at SNS Group of Institutions, Coimbatore.
Before Joining SNS Group he was worked at Nehru Group of Institutions, Coimbatore and Kerala. His vast interest in Research & Entrepreneurship has moulded him to receive fund from funding agencies like DST, EDII, TIFAC-DST, AICTE, ICSSR etc. In the journey at NGI, he has received fund of Rs. 24.20 Crores. Few of his remarkable are  
He was the Chief Executive Officer of Nehru Group of Institutions Technology Business Incubator (NGI TBI) which is supported by Department of Science and Technology, Government of India with grant of Rs. 16 Crores.

New Generation Innovation and Entrepreneurship Development Centre (NewGen IEDC) is another project received by him. NewGen IEDC is supported by Department of Science and Technology, Government of India with grant of Rs. 2.87 Crores to support more than 100 student innovative projects with financial support of Rs. 2.5 lakhs per project per year. 
A total fund of Rs. 84.5 lakhs has been received by him from Department of Science and Technology, Government of India & EDII, Ahmedabad for organising
70 Entrepreneurship Awareness Camp,

06 Faculty Development Programme

07 Entrepreneurship Development Programme and

06 Technology based Entrepreneurship Development Programme. 
He has organised IPR Awareness Programme with the support of TIFAC-DST.
He was the Chief convener for a Ten day ICSSR course on, "Research Methodology in Social Science for Ph.D Scholars" supported by ICSSR with a grant of Rs. 5,50,000 Lakhs.
Entrepreneurial Talk Shows with 82 Entrepreneurs and direct interaction with CEOs of Technology Business Incubators was organised by him to the students and faculty members. He has also conducted Outreach program with the officials of EDII, DIC, MSME, CODISSIA, NSIC & Banks. 
Apart from the above, his main aim is to teach students, how to adopt Entrepreneurship as a Career and Encourage them to be Job Creators and not Job Seekers.

Beyond this being a leader, he had chaired the sessions for many International and National conferences and coordinated many Faculties Development programs which enrich the teaching ability of many peers. His footprints were marked in more than 26 international conferences, adding to it he had published 29 international journals. He was honored as "Best Professor of the month" by higher education review magazine during July '14. Also, proved himself to be good facilitator as he guided two scholars who had successfully completed their Ph.D and currently guiding Nine Doctoral Research scholars. He is specialized in discovering the talents of the students and motivating them to achieve many mile stones in their life.

Currently he is in the Editorial Board for seven International Journals and a member in Academic council for Autonomous colleges, served as a coordinator for NBA & NAAC and autonomous committee, life member of American Management Association (AMA), Coimbatore Management Association (CMA), Association of Scientists, Developers, Faculties (ASDF) and presiding the Madras Management Association – Student chapter. He also visited various countries such as USA, Moscow, Singapore and Malaysia.  

PROJECTS SANCTIONED 2019-20
Funding Agency

Coordinator(s)

Approval letter no. with date

Scheme

Title

College

No of Programme

Duration

Amount Sanctioned

Status

DST, New Delhi & EDII Ahmedabad

Dr. S. Prakash, Chief Executive Officer

EDII/DST-NIMAT/19-20/286 dt.12/08/2019

DST NIMAT Project

Entrepreneurship Awareness Camp

ED Cell, Department of R & D, Nehru Group of Institutions

10

3 Days

2,00,000

Ongoing

DST, New Delhi & EDII Ahmedabad

Dr. S. Prakash, Chief Executive Officer

EDII/DST-NIMAT/19-20/286 dt.12/08/2019

DST NIMAT Project

Faculty Development Programme

ED Cell, Department of R & D, Nehru Group of Institutions

01

2 weeks

2,50,000

Ongoing

DST, New Delhi & EDII Ahmedabad

Dr. S. Prakash, Chief Executive Officer

EDII/DST-NIMAT/19-20/286 dt.12/08/2019

DST NIMAT Project

Entrepreneurship Development Programme

ED Cell, Department of R & D, Nehru Group of Institutions

01

4 weeks

2,00,000

Ongoing

DST, New Delhi & EDII Ahmedabad

Dr. S. Prakash, Chief Executive Officer

EDII/DST-NIMAT/19-20/286 dt.12/08/2019

DST NIMAT Project

Women Entrepreneurship Development Programme

ED Cell, Department of R & D, Nehru Group of Institutions

01

4 weeks

2,00,000

Ongoing

DST, New Delhi & EDII Ahmedabad

Dr. S. Prakash, Chief Executive Officer

EDII/DST-NIMAT/19-20/286 dt.12/08/2019

DST NIMAT Project

Based Entrepreneurship Development Programme

ED Cell, Department of R & D, Nehru Group of Institutions

01

6 weeks

3,00,000

Ongoing

DST, New Delhi & EDII Ahmedabad

Dr. S. Prakash, Chief Executive Officer

EDII/DST-NIMAT/19-20/286 dt.12/08/2019

DST NIMAT Project

Based Entrepreneurship Development Programme

ED Cell, Department of R & D, Nehru Group of Institutions

01

6 weeks

3,00,000

Ongoing

DST, New Delhi & EDII Ahmedabad

Dr. S. Prakash, Chief Executive Officer

EDII/DST-NIMAT/19-20/232 dt.12/08/2019

DST NIMAT Project

Entrepreneurship Awareness Camp

Nehru Group of Institutions - Technology Business Incubator

05

3 Days

1,00,000

Ongoing

DST, New Delhi & EDII Ahmedabad

Dr. S. Prakash, Chief Executive Officer

EDII/DST-NIMAT/19-20/232 dt.12/08/2019

DST NIMAT Project

Faculty Development Programme

Nehru Group of Institutions - Technology Business Incubator

01

2 Weeks

2,50,000

Ongoing

DST, New Delhi & EDII Ahmedabad

Dr. S. Prakash, Chief Executive Officer

EDII/DST-NIMAT/19-20/232 dt.12/08/2019

DST NIMAT Project

Entrepreneurship Development Programme

Nehru Group of Institutions - Technology Business Incubator

01

4 Weeks

2,00,000

Ongoing

DST, New Delhi & EDII Ahmedabad

Dr. S. Prakash, Chief Executive Officer

EDII/DST-NIMAT/19-20/232 dt.12/08/2019

DST NIMAT Project

Women Entrepreneurship Development Programme

Nehru Group of Institutions - Technology Business Incubator

01

4 Weeks

2,00,000

Ongoing

DST, New Delhi & EDII Ahmedabad

Dr. S. Prakash, Chief Executive Officer

EDII/DST-NIMAT/19-20/232 dt.12/08/2019

DST NIMAT Project

Technology Based Entrepreneurship Development Programme

Nehru Group of Institutions - Technology Business Incubator

01

6 Weeks

3,00,000

Ongoing

AICTE, New Delhi

Dr. S. Prakash, Chief Executive Officer & Director-Research

F.NO.34-56/33/RIFD/STTP/Policy-1/2017-18 dt.10.05.2019

AQIS Scheme

STTP on ICT Based – Intellectual Property: Copyright, Trademarks and Patents

Nehru Institute of Engineering and Technology

01

6 Days

4,12,000

Completed

AICTE, New Delhi

Dr. S. Prakash, Chief Executive Officer & Director-Research

F.NO.34-55/117/RIFD/FDP/Policy-1/2017-18 dt.10.05.2019

AQIS Scheme

FDP on Data Science & Big Data Analytics

Nehru Institute of Engineering and Technology

01

2 Weeks

3,91,000

Ongoing

TOTAL = Rs.30,03,000 (Rupees Thirty Lakhs and Three Thousand Only)
PROJECTS SANCTIONED 2018-19
Funding Agency

Coordinator(s)

Approval letter no. with date

Scheme

Title

College

No of Programme

Duration

Amount Sanctioned

Status

DST, New Delhi

Dr. S. Prakash, Director-Research & Head ED Cell

No.32/06/2018-NEB (C)

NIDHI-TBI

NIDHI-Technology Business Incubator

Nehru Group of Institutions – Technology Business Incubator, Palakkad, Kerala

-

5 Years

15.99 Crores

Ongoing

DST, New Delhi & EDII Ahmedabad

Dr. S. Prakash, Director-Research & Head ED Cell

EDII/DST-NewGen IEDC/18-19/07

NewGen IEDC

New Generation Innovation and Entrepreneurship




Development Programme

Nehru Group of Institutions, Tamil Nadu

-

5 Years

4.37 Crores

Ongoing

DST, New Delhi & EDII Ahmedabad

Dr. S. Prakash, Director-Research & Head ED Cell

EDII/DST-NIMAT/18-19/ADL/16

DST NIMAT Project

Faculty Development Programme

Nehru Group of Institutions, Tamil Nadu & Kerala

01

2 weeks

2,50,000

Ongoing

DST, New Delhi & EDII Ahmedabad

Dr. S. Prakash, Director-Research & Head ED Cell

EDII/DST-NIMAT/18-19/ADL/16

DST NIMAT Project

Entrepreneurship Awareness Programme

Nehru Group of Institutions, Tamil Nadu & Kerala

05

3 Days

1,00,000

Ongoing

DST, New Delhi & EDII Ahmedabad

Dr. S. Prakash, Director-Research & Head ED Cell

EDII/DST-NIMAT/18-19/289 dt.03/07/2018

DST-NIMAT Project

Entrepreneurship Awareness Programme

Nehru Group of Institutions, Tamil Nadu & Kerala

35

3 Days

7,00,000

Completed

DST, New Delhi & EDII Ahmedabad

Dr. S. Prakash, Director-Research & Head ED Cell

EDII/DST-NIMAT/18-19/289 dt.03/07/2018

DST-NIMAT Project

Entrepreneurship Development Programme

Nehru Group of Institutions, Tamil Nadu & Kerala

04

4 Weeks

8,00,000

Completed

DST, New Delhi & EDII Ahmedabad

Dr. S. Prakash, Director-Research & Head ED Cell

EDII/DST-NIMAT/18-19/289 dt.03/07/2018

DST-NIMAT Project

Technology based Entrepreneurship Development Programme

Nehru Group of Institutions, Tamil Nadu & Kerala

03

6 Weeks

9,00,000

Completed

DST, New Delhi & EDII Ahmedabad

Dr. S. Prakash, Director-Research & Head ED Cell

EDII/DST-NIMAT/18-19/289 dt.03/07/2018

DST-NIMAT Project

Faculty Development Programme

Nehru Group of Institutions, Tamil Nadu & Kerala

02

2 Weeks

5,00,000

Completed

TOTAL = Rs.20,68,50,000 (Rupees Twenty Crores Sixty Eight Lakhs and Fifty Thousand Only)
PROJECTS SANCTIONED 2017-18
Funding Agency

Coordinator(s)

Approval letter no. with date

Scheme

Title

College

Duration

Amount Sanctioned

Status

DST, New Delhi & EDII Ahmedabad

Dr. S. Prakash, Director-Research & Head ED Cell

EDII/DST-NIMAT/17-18/RA/009 dt.10.10.2018

DST-NIMAT Project

Faculty Development Programme

Nehru Group of Institutions, Coimbatore

2 Weeks

2,50,000

Completed

DST, New Delhi & EDII Ahmedabad

Dr. S. Prakash, Director-Research & Head ED Cell

EDII/DST-NIMAT/17-18/264 dt.26.04.17 & EDII/DST-NIMAT/17-18/EAC-02 dt.31.07.17

DST-NIMAT Project

Entrepreneurship Awareness Programme

Nehru Institute of Engineering and Technology

3 Days

1,60,000

Completed

DST, New Delhi & EDII Ahmedabad

Dr. S. Prakash, Director-Research & Head ED Cell & Ms. B. Priyanka, Research Assistant

EDII/DST-NIMAT/17-18/263 dt.26.04.17

DST-NIMAT Project

Entrepreneurship Awareness Programme

Nehru Arts and Science College

3 Days

60,000

Completed

DST, New Delhi & EDII Ahmedabad

Dr. S. Prakash, Director-Research & Head ED Cell

EDII/DST-NIMAT/17-18/175 dt.26.04.17 & EDII/DST-NIMAT/17-18/EAC-02 dt.31.07.17

DST-NIMAT Project

Entrepreneurship Awareness Programme

Nehru College of Engineering and Research Centre

3 Days

80,000

Completed

DST, New Delhi & EDII Ahmedabad

Dr. S. Prakash, Director-Research & Head ED Cell

EDII/DST-NIMAT/17-18/EAC-02 dt.31.07.17

DST-NIMAT Project

Entrepreneurship Awareness Programme

PK Das Institute of Medical Sciences

3 Days

20,000

Completed

DST, New Delhi & EDII Ahmedabad

Dr. S. Prakash, Director-Research & Head ED Cell

EDII/DST-NIMAT/17-18/EAC-02 dt.31.07.17

DST-NIMAT Project

Entrepreneurship Awareness Programme

Jawaharlal College of Engineering and Technology

3 Days

1,00,000

Completed

DST, New Delhi & EDII Ahmedabad

Dr. S. Prakash, Director-Research & Head ED Cell

EDII/DST-NIMAT/17-18/EAC-02 dt.31.07.17

DST-NIMAT Project

Entrepreneurship Awareness Programme

Nehru College of Pharmacy

3 Days

60,000

Completed

AICTE, New Delhi

Dr. S. Prakash, Director-Research & Head ED Cell

F.No.6-151/RIFD/FDP/Policy-1/2016-17

AQIS Scheme

FDP on "Data Analysis & Structural Equation Modeling using SPSS and Smart PLS"

Nehru Institute of Engineering and Technology

12 Days

7,00,000

Ongoing

TOTAL = Rs. 14,30,000 (Rupees Fourteen Lakhs and Thirty Thousand Only)
PROJECTS SANCTIONED 2016-17
Funding Agency

Coordinator(s)

Approval letter no. with date

Scheme

Title

College

Duration

Amount Sanctioned

Status

TIFAC-DST, New Delhi

Dr. S. Prakash, Director-Research & Head ED Cell

T.I.(WS-06) TIFA/2016

IP Awareness Programme

Nehru Group of Institutions

1 Day

80,000

Completed

TOTAL = Rs. 80,000 (Rupees Eighty Thousand Only)
PROJECTS SANCTIONED 2015-16
Funding Agency

Coordinator(s)

Approval letter no. with date

Scheme

Title

College

Duration

Amount Sanctioned

Status

ICSSR,New Delhi

Dr. S. Prakash, Director-Research & Head ED Cell

F.No:5-12/RMC/TCB/GEN/2015-16

RMC

ICSSR Course on Research Methodology in Social Science for Ph.D Scholars

Nehru Institute of Engineering and Technology

12 Days

5,50,000

Completed

TOTAL = Rs. 5,50,000 (Rupees Five Lakhs and Fifty Thousand Only)
TOTAL AMOUNT SANCTIONED TILL DATE = Rs 21,19,13,000 (Rupees Twenty One Crores Nineteen Lakhs and Thirteen Thousand Only)